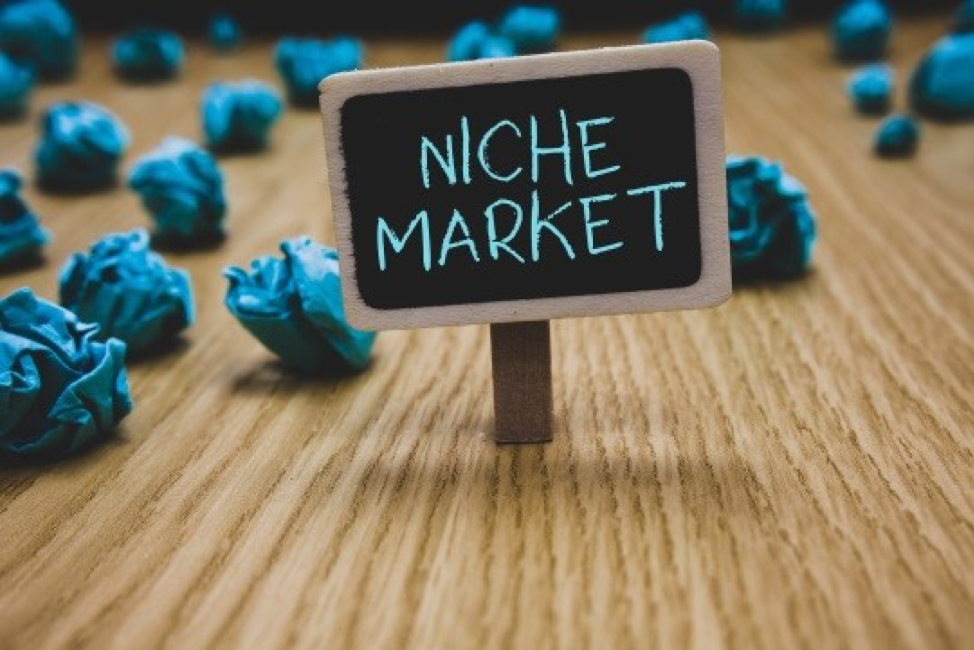 By Stephanie Treccia
Head of Client Events and Stakeholder Initiatives
FlexShares Exchange Traded Funds
Specializing in a niche client base is one of the most powerful strategies to grow your business. Focus your marketing efforts on a targeted client persona to brand yourself as the best financial advisor for their unique investment needs. Client-centered events optimize the effectiveness of this marketing method, using tailored experiences to boost client engagement and increase referrals.
Begin your efforts with members already in your base, or prospects in your personal network. Treat them to an exclusive, intimate event--such as a dinner at your home with a private chef. Encourage them to bring guests, especially those with similar profiles.
Leave the selling for later and focus on building strong relationships.
Use larger events to get your name and/or face in front of the target community as a trusted authority. Consider partnering with a respected professional association or networking group to host an event. Use social media to find local networking groups and communities formulated around the core interests and passions of your niche market. Work to learn about their interests, lifestyle, and needs.
Anything you can do to help your niche market achieve their life goals may help them see you as a trusted authority. If you are targeting entrepreneurs, consider co-hosting quarterly corporate tax planning sessions with a trusted expert.
Are you pursuing busy professionals with young children? Organize an exclusive meeting with Santa Claus for their children during the Christmas season. Their parents will be happy to be spared the dreaded line at the local mall.
Sponsor a workshop with an image consultant or stylist to help your niche market dress for success. In fact, a wide variety of prospects who could benefit from this service might include:
A millennial who wants to start looking as if they already have the promotion they covet.
GenXer returning to work after years as a caregiver or simply changing careers.
Expectant mother struggling to create a professional looking maternity wardrobe.
If you have made some inroads connecting with local groups for your niche, sponsor an event of your own that centers on your prospects simply having fun and mingling. For example, host a happy hour quiz event with prizes for charity. You could even get two niche groups to play each other, such as lawyers vs. techies.
Get to know the significant customs, important dates, busy times and other happenings of your niche market. Avoid planning events for your niche during sensitive or busy times when possible. For instance, executive women who are parents might not show up to your functions during the first or last week of the school year. Likewise, if you want to get these parents out during the weekend, make it family oriented so the kids can attend.
Be inclusive as you cultivate this market. Let invitees know, as appropriate, that spouses, family, and colleagues are welcome, too. (That professional image consulting session could go a long way with a spouse or parents of a new college grad).
Proactively encourage participation from communities within your niche that might have been historically excluded from certain activities. For instance, if you are keen on a golf round or day of sailing with your clients, hold events that also include lessons and a supportive environment for the newbies.
Ultimately, the goal is to get your name and/or face in front of the targeted community as naturally and frequently as possible. Be available for questions and listening rather than selling. You will better brand yourself as the financial advisor who can be trusted with their special investment needs.
FlexShares wants to help financial advisors create amazing client relationships built, in part, through events built around their clients' passions. We have developed a series of posts as well as a whitepaper, which can be used as a blueprint for executing your event planning strategy. Download our whitepaper today and stay tuned for more event marketing tips.
Created in conjunction with Tasha Williams utilizing Contently.