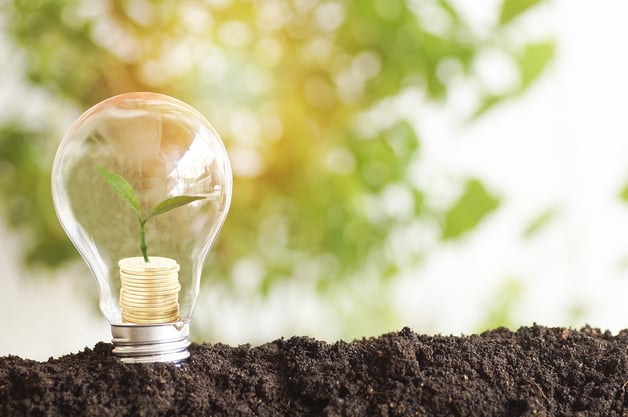 Understanding the drivers of corporate value is a critical aspect of portfolio management. Some operational elements of a company, such as environmental stewardship, management decision-making, or corporate culture may not be immediately apparent in the organization's financial statements. Such factors can play a pivotal role in a company's long-term performance.
The Environmental, Social, and Governance (ESG) framework uses key performance indicators (KPIs) and company-specific factors to help investors evaluate the quality of a firm's business strategies in these areas. There is no all-inclusive list of issues that can fall under ESG, and some of them can overlap.
Let's begin with "Environmental."
Climate Change
Addressing global warming, or climate change, is becoming a dominant concern in the environmental realm. Dealing with climate change on a corporate scale can encompass a myriad of activities and issues. The core theme, however, centers on reducing greenhouse gas, or carbon emissions, which can involve:
researching and developing renewable energy
implementing renewable energy in operations
reducing carbon emission or fossil fuel use
working toward increased efficiency in carbon-intensive practices
General Environmental Impact
Managing environmental impact beyond fossil fuel use is a crucial business concern for many firms. Direct and indirect costs associated with managing other areas of environmental threats can have long-term implications on a company's operations. Areas to consider include:
hazardous waste disposal
pollution and waste reduction
natural resource conservation
ecosystem impact
Identifying Better Investment Opportunities
Nice guys don't necessarily finish last. Some firms may simply choose to ignore the environmental costs of growth if doing so could translate into short-term profits. In the medium- to long- term, however, failure to consider environmental issues as part of an overall risk management plan can lead to avoidable expenses. These profit-eroding costs can arise from multiple sources, such as regulatory fines, increased taxation, higher insurance premiums, threats to reputational risk and more.
Corporate leaders may thereby work to lower the risk profile of their companies by using better business practices and technologies to address environmental concerns. Findings from a Harvard Business School study, Corporate Sustainability: First Evidence on Materiality (Khan, Serafeim, Yoon) suggests that, "firms with good performance on material issues and concurrently poor performance on immaterial issues perform the best. These results speak to the efficiency of firms' sustainability investments, and also have implications for asset managers who have committed to the integration of sustainability factors in their capital allocation decisions."[1]
As ESG-based evaluations become increasingly important to investors, companies with formidable results may be considered a worthwhile long-term investment. They may also benefit from lower costs of capital. And, as opportunities to invest in ESG securities and products increase, we believe it is important for savvy investors to learn about the factors involved in the environmental part of the ESG equation.
We invite you to learn more in our whitepaper, The Case for the Next Generation of ESG Investing.
FlexShares STOXX® US ESG Impact Index Fund (ESG) and the FlexShares STOXX® Global ESG Impact Index Fund (ESGG) are passively managed and use a representative sampling strategy to track their underlying index respectively. Use of a representative sampling strategy creates tracking risk where the Fund's performance could vary substantially from the performance of the underlying index. The Funds are subject to environmental, social and governance (ESG) Investment Risk, which is the risk that because the methodology of the Underlying Indices selects and assigns weights to securities of issuers for non-financial reasons, the Funds may underperform the broader equity market or other funds that do not utilize ESG criteria when selecting investments. The Funds are also at increased risk of industry concentration, where it may be more than 25% invested in the assets of a single industry. For ESGG, investments in foreign market securities involve certain risks such as currency volatility, political and social instability and reduced market liquidity. The Funds may also invest in derivative instruments. Changes in the value of the derivative may not correlate with the underlying asset, rate or index and the Funds could lose more than the principal amount invested.

The STOXX® USA ESG Impact Index and the STOXX® Global ESG Impact Index are the intellectual property (including registered trademarks) of STOXX® Limited, Zurich, Switzerland and/or its licensors

[1] Source: Khan, Serafeim & Yoon. "Corporate Sustainability: First Evidence on Materiality." Harvard Business School.