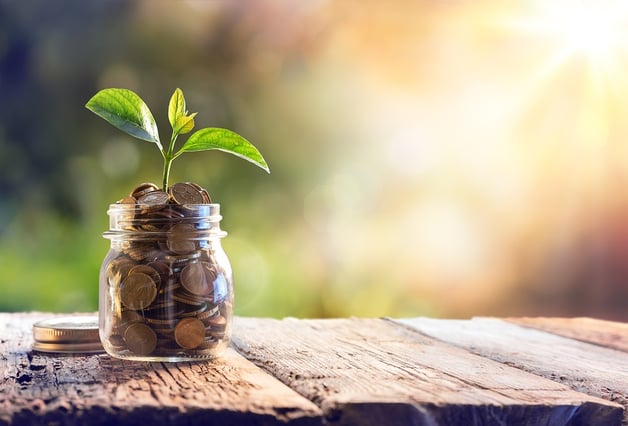 FlexShares, a leading developer of ETFs, has introduced two new ETFs for investors who seek investments that integrate key performance indicators (KPIs) of environmental, social and corporate governance (ESG) principles into strategies designed to produce long-term capital growth.
The evolution of ESG investing has been the movement toward identifying ESG indicators that can reliably be utilized as market performance indicators serving as potential predictors of risk/reward opportunities in investing.
FlexShares Works With STOXX to Identify Predictive KPIs
To advance the development of ETFs based on both ESG factors and sound investment principles, FlexShares worked with renowned index provider, STOXX, to create indexes for two new ETFs.
In creating the indexes for these innovative ETFs, STOXX identified ESG-related KPIs in the same way that market analysts identified financial KPIs for organizations years ago. The aim was to identify the ESG-related KPIs that showed the greatest material impact on a company's long-term sustainability AND its long-term market, or share price, performance.
Research shows that some ESG-based KPIs have substantial predictive value for a company's market performance, while others have negligible value. In addition, as is the case with traditional financial metrics, different ESG-based metrics have differing levels of significance in different market sectors or industries. For example, the most valuable ESG-based KPIs for energy companies may differ substantially from those best applied to investment analysis of manufacturing companies or retail firms. Therefore, KPIs have to be systematically applied in accord with their respective impacts in each market sector.
The Creation of Two New ETFs
The collaboration between FlexShares and STOXX resulted in the creation of two new indexes by STOXX and two corresponding ETFs, offered by FlexShares, that track the respective indexes.
The proprietary indexes developed by STOXX are guided by the ESG indicators identified as the most substantial and effective in determining real risk and return opportunities. These value-influencing indicators form the underlying foundation for the index methodology.
The new ETFs launched– the FlexShares STOXX US ESG Impact Index Fund (ESG) and FlexShares STOXX Global ESG Impact Index Fund (ESGG) – both reflect the systematic integration of ESG-related KPIs into fundamental equity investment strategies aimed at providing investors with optimal capital growth opportunity within parameters of manageable risk.
The FlexShares STOXX US ESG Impact Index Fund (ESG) offers exposure to U.S.-listed companies that exhibit specific environmental, social and corporate governance characteristics used in the STOXX USA ESG Impact Index, while the FlexShares STOXX Global ESG Impact Index Fund (ESGG) offers global exposure to the firms contained in the STOXX Global ESG Impact Index.
Get More Information
Discover more in-depth information for investors on ESG investing and on the innovative ETFs from FlexShares at https://www.flexshares.com.
Before investing, carefully consider the FlexShares investment objectives, risks, charges and expenses. This and other information is in the prospectus, a copy of which may be obtained by visiting www.flexshares.com. Read the prospectus carefully before you invest. Foreside Fund Services, LLC, distributor.
An investment in FlexShares is subject to numerous risks, including possible loss of principal. Fund returns may not match the return of the respective indexes. The Funds are subject to the following principal risks: asset class; commodity; concentration; counterparty; currency; derivatives; dividend; emerging markets; equity securities; fluctuation of yield; foreign securities; geographic; income; industry concentration; inflation-protected securities; infrastructure-related companies; interest rate / maturity risk; issuer; large cap; management; market; market trading; mid cap stock; MLP; momentum; natural resources; new funds; non-diversification; passive investment; privatization; small cap stock; tracking error; value investing; and volatility risk. A full description of risks is in the prospectus.
FlexShares STOXX US ESG Impact Index Fund (ESG) and the FlexShares STOXX Global ESG Impact Index Fund (ESGG) are passively managed and use a representative sampling strategy to track their underlying index respectively. Use of a representative sampling strategy creates tracking risk where the Fund's performance could vary substantially from the performance of the underlying index. The Funds are subject to environmental, social and governance (ESG) Investment Risk, which is the risk that because the methodology of the Underlying Indices selects and assigns weights to securities of issuers for non-financial reasons, the Funds may underperform the broader equity market or other funds that do not utilize ESG criteria when selecting investments. The Funds are also at increased risk of industry concentration, where it may be more than 25% invested in the assets of a single industry. For ESGG, investments in foreign market securities involve certain risks such as currency volatility, political and social instability and reduced market liquidity. The Funds may also invest in derivative instruments. Changes in the value of the derivative may not correlate with the underlying asset, rate or index and the Funds could lose more than the principal amount invested.