By Stephanie Treccia
Head of Client Events and Stakeholder Initiatives
FlexShares Exchange Traded Funds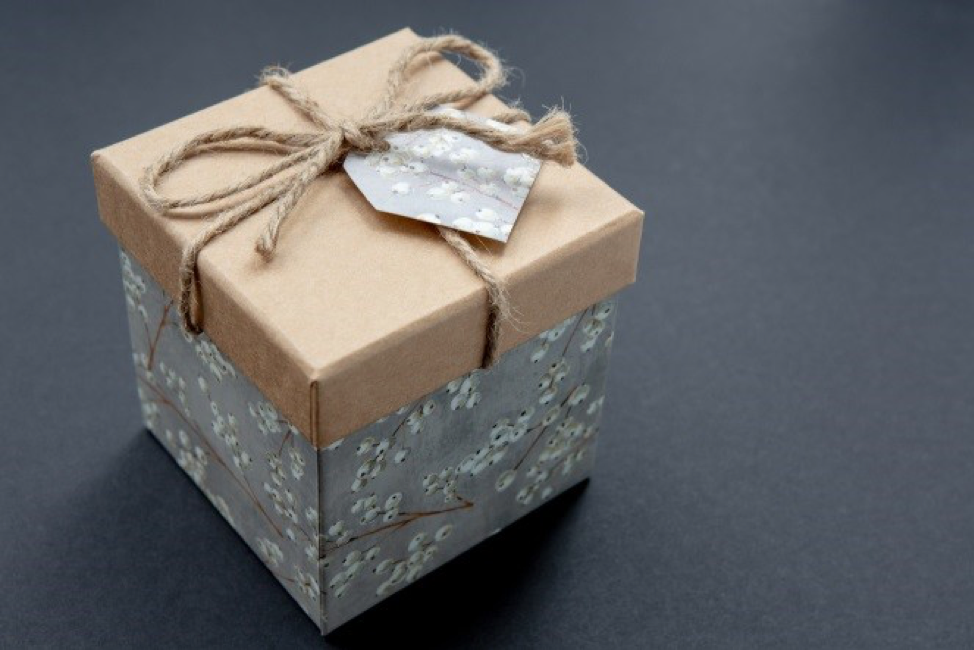 Premiums, a client gift that encapsulates the spirit of your brand, can make your events more memorable and exclusive. An effective premium can achieve at least two goals:
Show appreciation for your client/guest
Keep your brand top of mind
The right premium is less about promotion or brand swag and more about demonstrating a deep understanding of clients' needs and passions.
Personal Touch
Designer sunglasses may appeal to many clients but probably not the ones who must wear corrective lens instead. That's why the first rule of extraordinary events is: "Know your clients interests and passions." Instead of looking to impress with financial value, aim to wow your clients with thoughtfulness.
Take the customized approach whenever budget and time allows. Add the extra personal touch, such as engraving or a handwritten note included along with a premium to each client. Consider using this type of premium especially as a great way to mark a milestone or anniversary for your business relationship. Offer guests options whenever feasible and practical.
Branding
Premiums should always be in line with your brand. However, never let branding detract from the value of the gift. Keep logos and firm colors simple and understated.
Avoid giving items that could generally be considered offensive to women or other politically marginalized groups. Hold this standard even if you believe a potentially controversial gift would likely appeal to some or even most of your clients. Once the gift is given out, you'll never know who will see it or learn about it and thereafter forever associate your brand with it.
Practicality
Don't hesitate to combine your client's interests with utility. Gifts that are purposeless, cumbersome, or cheaply made are quickly forgotten. Clients, especially the eco-conscious ones, may not appreciate cheap one time use items destined for a quick trip to the landfills.
With all this in mind, well-designed and beautifully crafted versions of everyday items can place your brand front and center in your client's lifestyle. Fight the temptation to go with the usual tote bag or t-shirts. Keep your eye on the clients' interests.
Pet owners: carriers and other gear, gift certificates for grooming and boarding services.
Frequent travelers: high quality carry-on bag or grooming kit.
Enthusiasts and adventurers: monthly wine subscription, rock climbing gym passes, deck of customized playing cards, high-tech earphones
Eco-friendly: organic self-care products and experiences, solar powered smartphone chargers
Health and fitness: personal training packages, sports and activity gear
Ideally, you will want to tie the premiums into your event theme, but don't force it.
Highlight the Joy of Giving
Give the gift of giving. Let select clients choose a charity to receive a donation or provide them with a charity gift card. Also allow busy clients a chance to give to themselves, too (or their chosen loved one) with gift certificates for spa day or whatever pastime that corresponds with your client's idea of relaxation and self-care.
Be Proactive
Always plan ahead to ensure your customized gifts are ready for presentation at the scheduled events. Decide on a budget and look for options that allow you to customize as applicable. Be creative but choose carefully.
FlexShares wants to help financial advisors create amazing client relationships built, in part, through events built around their clients' passions. We invite you to use our series of posts as well as a whitepaper, which can be used as a blueprint for executing your event planning strategy. Download our whitepaper today and stay tuned for more event marketing tips.

Created in conjunction with Tasha Williams utilizing Contently.