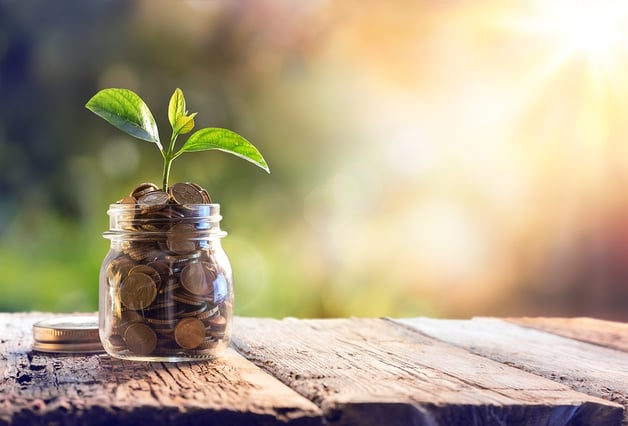 Environmental, social, and governance (ESG) investing puts a new spin on an old concept: investing with a moral, ethical, or social bent.
The current incarnation of ESG is the result of a decades-long evolution, offering investors and advisors more choices than ever for building socially responsible portfolios. The fine-tuning of ESG over the years has spawned numerous schools of thought regarding the best way to invest for sustainability.
The Shifting ESG Philosophy
Several distinct ideologies have evolved from the ESG landscape. The exclusionary approach is one of the most predominant among them. Essentially, an investor or advisor who relies on exclusion to guide investment choices would blacklist certain companies or sectors that fall outside of their defined-ESG criteria.
Blacklists might include companies that trade or manufacture weapons, alcohol, tobacco products, hazardous substances, or pornography. Companies that engage in unethical or illegal practices, such as animal testing or the use of child labor, may also be excluded.
Another ideology is the positive/best-in-class strategy. Here, the focus is on choosing companies that demonstrate positive ESG performance relative to their peers. In other words, it means investing in the companies that have set themselves apart as ESG frontrunners in their respective industries.
Impact- and sustainability-themed investing follow a similar line of reasoning for choosing investments. The former aims to target investments designed to generate a financial return, as well as a positive social or environmental impact. The latter involves selecting companies that emphasize sustainability through green initiatives.
Yet another ESG approach encourages company shareholders to play a more active role in influencing corporate accountability and responsibility. The idea is to create an ongoing dialogue between a company's shareholders and its management team about environmental, social, and governance issues.
One final strategy involves norms-based screening. This simply means evaluating companies based on how well they fit with international standards and norms. For instance, the United Nations Global Compact (https://www.unglobalcompact.org/what-is-gc/mission/principles) may serve as a guiding light for investors and advisors when choosing investments.
Integration Gains Ground
As ESG investing continues to expand, we believe traditional philosophies are increasingly overshadowed by a move toward integration.
What does that mean? A good way to think of it is as a meeting of the minds between the old school and the new. Investment managers who adopt integrative methods merge traditional financial analysis with analysis of ESG factors to identify the best opportunities for responsible investment, within a framework of manageable risk.
How a company manages ESG concerns and the various activities in which it engages to promote sustainability can have a direct impact on its value and profitability. Our research suggests that advisors may be better equipped to predict which companies are most likely to yield substantial capital growth over the long-term by integrating certain ESG indicators during the investment selection process.
FlexShares is actively pursuing this type of integrative approach, having launched the FlexShares STOXX US ESG Impact Index Fund (ESG) and the FlexShares STOXX Global ESG Impact Index Fund (ESGG) in July 2016.
Looking ahead to the future of ESG, we believe integration appears set to lead the next wave of change and as integration of ESG factors becomes more widespread, investors and advisors stand poised to reap the potential benefits.
Written in conjunction with Rebecca Lake utilizing Contently. Rebecca is a financial journalist whose work has appeared on U.S. News, Fox Business and CBS MoneyWatch.
---
FlexShares STOXX® US ESG Impact Index Fund (ESG) and the FlexShares STOXX® Global ESG Impact Index Fund (ESGG) are passively managed and use a representative sampling strategy to track their underlying index respectively. Use of a representative sampling strategy creates tracking risk where the Fund's performance could vary substantially from the performance of the underlying index. The Funds are subject to environmental, social and governance (ESG) Investment Risk, which is the risk that because the methodology of the Underlying Indices selects and assigns weights to securities of issuers for non-financial reasons, the Funds may underperform the broader equity market or other funds that do not utilize ESG criteria when selecting investments. The Funds are also at increased risk of industry concentration, where it may be more than 25% invested in the assets of a single industry. For ESGG, investments in foreign market securities involve certain risks such as currency volatility, political and social instability and reduced market liquidity. The Funds may also invest in derivative instruments. Changes in the value of the derivative may not correlate with the underlying asset, rate or index and the Funds could lose more than the principal amount invested.
The STOXX® USA ESG Impact Index and the STOXX® Global ESG Impact Index are the intellectual property (including registered trademarks) of STOXX® Limited, Zurich, Switzerland and/or its licensors ("Licensors"), which is used under license. The securities based on the Index are in no way sponsored, endorsed, sold or promoted by STOXX® and its Licensors and neither of the Licensors shall have any liability with respect thereto.