It can sometimes seem like the Impossible Dream, the Holy Grail, a Sysiphian curse: Efficiency.
Client needs are evolving. Solutions and strategies seem to proliferate. The quantity and velocity of information coming at us is overwhelming. Can an advisor single-handedly navigate all the challenges? Probably not. In the second most-downloaded episode of The Flexible Advisor podcast in 2021, Paul Binnion of Hanlon Investment Management talked with us about one of the compelling issues revealed in our "Race to Scalability" research —Efficient time management in today's advisory landscape.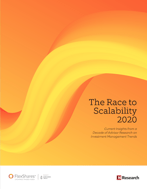 If this topic interests you, check out our latest white paper published in late 2020. It marked 10 years of research on the topic of investment management outsourcing and scalability. We're currently working on our next iteration of research on this topic and those findings will be available in early summer 2022! Subscribe to the FlexShares blog to ensure you get notified when the 2022 research is published!
Access The FULL Podcast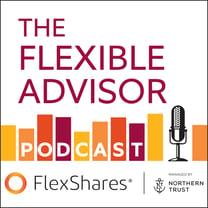 The Flexible Advisor podcast series (available wherever you access your podcasts) looks at the most impactful, challenging developments in our industry from a variety of perspectives. Thought leaders and innovators from a variety of professional disciplines provide new ideas, a bit of clarity and practical steps to help you optimize your practice. We hope you will add it to your practice management toolbox.